Videos:
NYU Faculty Concert
NYU Faculty Concert
Robben Ford Trio:


>> All Your Love - Robben Ford, Stu Hamm, Kirk Driscoll
>> Spoonful - Robben Ford, Stu Hamm, Kirk Driscoll
>> Hideaway - Robben Ford, Stu Hamm, Kirk Driscoll


Featured in the Song/Video: The Price of Silence along with many great world renowned artists including; Angelique Kidjo, Natalie Merchant, Hugh Masekela, Stephen Marley (Bob's son), members of Yerba Buena and more. Introduction by Laurence Fishburne.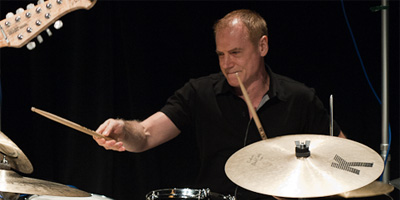 Artist History & Bio
Education:
Peabody Conservatory. Berklee College of Music
Private Studies:
Chuck Memphis, Alan Dawson, Gary Chaffe, Gary Chester.
Performance/Recording/Touring Experience include some of the following:
Rez Abbasi, David Amram, Jeff Andrews,Bruce Arnold, Antonia Bennett, Karl Berger, Hiram Bullock, David Campbell, Holy Cole, Ethel Ennis, Ellery Eskelin, Robben Ford, Richie Havens, Stuart Hamm, Nicole Henry, D.D.Jackson, Wayne Krantz, Alan Merrill, Oz Noy, Baba Olatunji, Jon Paris, Roberta Piket, Elliot Randall, Mike Stern, Leni Stern, Haru Takauchi, Howard Tate, John Tennyson, Mor Thiam, Jimi Tunnel, Daniel Valdez, T-Bone Wolk, Bobby Womack, Rachel Z to name a few. 
Show Experience includes some of the following:
Selena Forever(National Tour), Big Apple Circus (East Coast Tour) Eli's Comin(New York production).
Film Credits Include: Oscar nominated,"One True Thing".
Producer, Composer, Arranger:
Dynamix Music Inc.

Independent Artist Projects (Bruce Arnold, Isaac Chatfield, Tom Gavornik, Dan Manjovi, Roberta Piket) to name a few.
Festivals and Special Events/Shows include some of the following:
Umbria Jazz Festival, Montreal International Jazz Festival, Montreux Jazz Festival, Port-au-Prince International Jazz Festival. The induction ceremony for Sam Cooke into The Rock And Roll Hall of Fame at The Rock and Roll Hall of Fame Awards Show with Bobby Womack.
EDUCATOR:
Faculty member of The Brooklyn/Queens Conservatory as well as participant as freelancer for music programs at Columbia ( Perc.), N.Y.U., Drummers Collective to name a few.
Active in freelance and leading groups in NYC, Nationally and Internationally.
Contact: kirkedriscoll@hotmail.com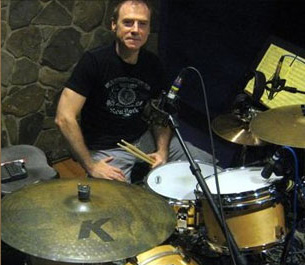 Gamut
Produced, Arrangements by KD (*) Composition KD.
Check for full versions on YouTube.
This site requires the most recent Adobe Flash Player, to download click here.